The oft-repeated advice to new bloggers in any industry is "Blog Early, Blog Often", and while it may be a cliché, it's not incorrect. Study after study has shown that blogging more than four times per month is the best way to keep driving more traffic to your website. And yet so many businesses start off with a once-weekly blog post as a key part of their blog marketing strategy.
If you want to drive serious traffic to your site, you need to be blogging at least eight times per month, and possibly even more depending on your industry. Here's why:
Build Your SEO with More Posts
It's no secret that the more search engine optimization you do on your website, the higher you'll rank, which means the more traffic you'll see. But you can't build more SEO if you aren't creating more content. HubSpot research showed that companies that are posting up to 16 times per month saw four times the traffic simply due to ranking higher on a search engine result page. Google likes to index new content above old content, so keep that in mind when you are building your content marketing strategy.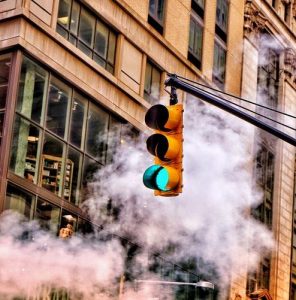 Stand Out from the Competition with More Frequent Blog Marketing
If you are just getting started with a blog, chances are there is someone else out there who is doing the same thing – only they've been doing it longer. It's tough to create a blog that isn't already surrounded by competition, and blog readers tend to be loyal. So, if you want to stand out, what can you do? Posting more content than your competitors is a great way to start. If they have a big following, but only post a few times a month, offering eight high-quality posts every month can satisfy their readers, and lead to more traffic for you.
Keep Your Blog Relevant in Fast-Paced Industries
Finally, one more reason for posting so often is that many, if not most, industries are changing at lightning speeds these days. If you only post one to four times per month, you could be reporting on old information by the time your next update rolls around. Maintaining a faster blogging schedule means that you are always at the front of every conversation in your industry. This quickly sets you up as an expert, a key part of any digital marketing strategy.
One Big Drawback to a Fast Blogging Schedule – and the Solution
The big drawback to a fast blogging schedule is that you've got to set aside a lot of time to create high-quality blog posts twice every week! Instead of committing your time to your blog content, you should be growing your business. The solution? Let the professionals at Organically help you create the content you need to drive serious traffic to your blog. Our GrowMore service is turn-key: get 8 blogs per month for $500.00. No hard-to-understand marketing gobbledygook – just outstanding content that your audience wants to interact with – which means more visitors to your site. That's why we call it GrowMore; you'll see your traffic spike and interest grow in your products and services, translating into more sales for you!
GrowMore blogs instantly complement any other marketing you're already doing, so there's no need to wonder about the right fit. It's like having a mini-SEO campaign that builds over time – by the end of one year you'll have 96 blogs driving traffic to your website! Or scale our service any way you like – try it for one month, three months, whatever works for you – GrowMore is flexible and easy to use.
Join the dozens of clients that are already watching their sales grow…sign up for GrowMore today!