Research has shown the simple act of writing down your goals makes you more likely to accomplish them. In fact, a psychology professor from Dominican University conducted a study on goal-setting and found those who wrote down their goals on a regular basis were 42% more likely to achieve them.
To increase your chances of achieving your goals even further, share them. The American Society of Training and Development found that people have a 65% chance of completing a goal if they've committed themselves to it through another person. If you set a specific time frame for completing the goal, you have a 95% chance of meeting your goal successfully.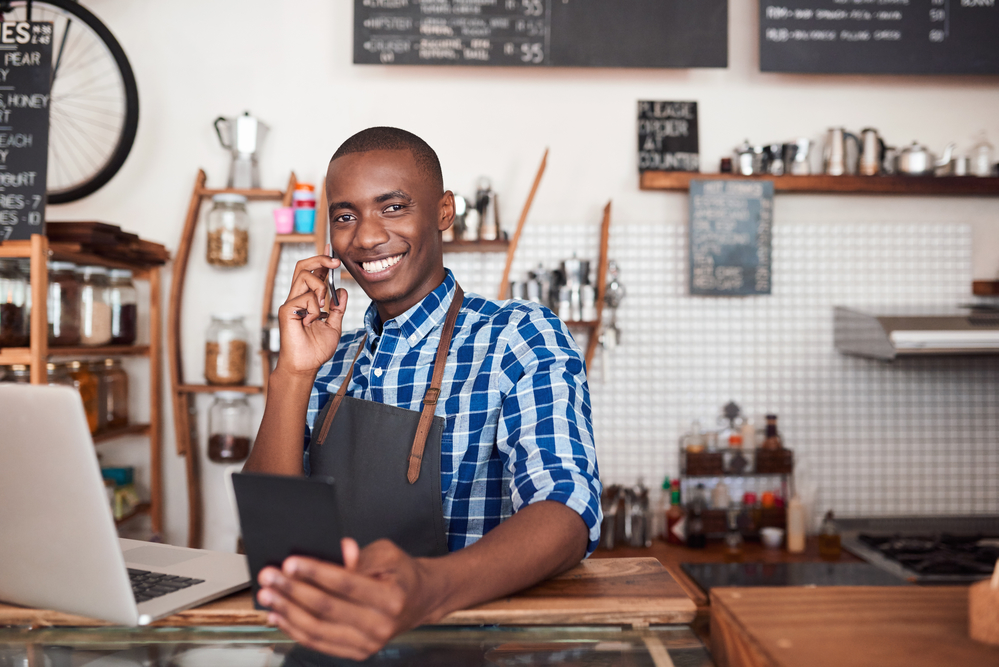 Planning for Success
Only 56% of small businesses have a marketing strategy. This is unfortunate given that a company's marketing budgets are typically between 4 and 12% of total revenue. Without a solid strategy in place, and efficient ROI tracking, it's difficult to discern if the marketing budget is being spent in the most effective way possible.
Before you start…
Before you begin to assign budgets to the different marketing channels, figure out your target audience. Create an ideal customer persona taking into account the following:
Is your product or service geared more towards men or women?

What is the average customer age?

Where do your customers live?

What personality traits do your customer have?

What is the average annual income for your target audience?
Choosing Your Channels
Once you've narrowed down some specific traits of your ideal client, it's easier to determine which marketing channels make the most sense for your business. Here are the channels you'll want to consider:
Social Media
According to GetResponse, the average small business owner spends 59% of their marketing budget on social media. To determine which social media platforms are right for your company, do some research to find the average age of users on the platform, the types of brands which are successfully advertising on the platform, look at engagement rates, etc.
Is Instagram the New Facebook for Businesses?
Search Marketing
Search Marketing is divided into two main categories: SEO and PPC. SEO stands for Search Engine Optimization, and it is the process of implementing techniques that will help your website rank well in the search engines. PPC stands for Pay-Per-Click advertising. Both forms of marketing increase your chances of having your ideal customer find your business for related search terms, and hopefully convert to becoming a customer.
Many times, it is more cost-effective for businesses to outsource these marketing efforts to a digital marketing agency who specializes in these services. Since agencies must stay up-to-date on the latest techniques and practices, outsourcing these services eliminates the need for ongoing training in-house.
Why Every Business Needs Ongoing SEO Services
Email Marketing
Of the small business owners participating in the poll, 42% said spending money on email marketing is a priority. Email marketing works best in conjunction with a solid web-based lead program. It's important to give website visitors incentive and opportunities to "opt-in" to your email list.
Radio Advertising
Radio advertising can be a good choice for some businesses, depending on your goals. The downside of utilizing this channel is, unlike digital marketing, tracking ROI through radio advertising is difficult. However, given that 90% of people in the U.S. aged 12 or older, use the radio at least once per week, radio advertising remains a popular choice for reaching consumers.
Print Advertising
Print advertising is everywhere from mailers, to brochures, to magazine ads and billboards. Many companies prefer to have both a print and digital marketing strategy in place; however, print marketing is limited in the same way as radio advertising. It is difficult for track ROI through this channel.
Broadcast Advertising
According to Business Insider, spending on television ads decreased significantly in the latter part of 2017. This type of advertising may not make sense for all small businesses as it can be expensive to have your ad viewed on a popular channel, and like print and radio, it is difficult to track the results of your spend.
Content Marketing
According to HubSpot, business to business marketers allocate 28% of their marketing budget to content marketing. Content marketing is extremely valuable for any business, as 81% of consumers trust information and advice from blogs. In fact, according to HubSpot, you can increase your website traffic by 3.5X by writing 11 or more blogs per month!
Why an Effective Blog Strategy Matters to Your Business
Conclusion
No matter which marketing channels you choose, it's important to look at the available resources and strategize according to the unique needs of your business. If you'd like more information on digital marketing, contact us today!
By Amara Young