For anyone about to hire or partner with a digital marketing agency, there are many questions to pose to the firm. At the top of the list would be questions regarding the kinds of services the digital advertising agency offers, such as a search engine optimization, social media marketing, PPC ads, web design, and content marketing, among other options. The Harvard Business Review or HBR would say that "empathy" has to fit into the mix.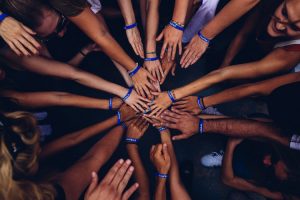 Why the Best Digital Marketing Agency Will Empathize
Regardless of the business or industry in which you operate, you need to think about both retaining and acquiring clients. That is the very reason you work with or seek a digital marketing agency. However, you and any digital advertising agency must understand the nature of the audience you'll speak to, and that there is no such thing as a universal audience. 
As an example, your digital marketing agency might advise you to direct efforts at Baby Boomers and Gen X clientele. It may be annoying to divide generations by such labels, but it is very useful. If you are not clear about these generational cohorts, they are:
Baby Boomer – Born 1944 to 1964

Gen X – Born 1965 to 1979

Millennial – Born 1980 to 1994

Gen Z – Born 1995 to 2015
Currently, we are entering the era of Millenials in terms of expanding markets and consumer targeting. The Millenial group is unique, and a primary reason that your digital advertising agency should be aware of the need for empathy. As one article from The New York Times indicated, the shopping habits of Millennials are quite different and seem to put the highest value on empathy, and going so far as to call them "Generation Nice."
The digital marketing agency that understands the importance of sending the right message will also be the one that can help your company "speak Millenial" the strongest. After all, if the goal of any messaging done by your digital advertising agency is to target the right consumers, understand the competition and offer quality work requires empathy, understanding, and the ability to identify needs.
Digital Advertising Agency and Understanding the Modern Market
Before worrying about being seen as the "nice" company or individual marketing to the nice generation, understand that empathy is a secret weapon. When marketing to any group, you must:
Tell a story that resonates with your audience

Develop brand loyalty

Develop the strongest relationships possible
None of those things is possible without empathy. The best marketing is always the marketing done by an agency or group that can immerse themselves in the brand and the mindset of the audience. That is a good definition of empathy, too.
And that brings us back to the HBR and how it identified the importance of empathy in your messaging. They created a Global Empathy Index and discovered that all companies evaluated on their culture, ethics, CEO performance, and social media were most successful when they seemed to develop a culture of care and empathy on all points.
At Organically, clients find a firm that makes a deliberate effort to cultivate relationships with your audience, clients, or buyers. Engaging them directly with the most effective messages and helping your brand to gain a reputation as one that an entire generation will want to follow.
Source
https://hbr.org/2015/11/2015-empathy-index
https://www.nytimes.com/2014/08/17/fashion/the-millennials-are-generation-nice.html