In recent years, if a company wanted to really stand out in its content marketing, the use of video marketing was a smart move. Today, it is the ideal way to set yourself apart from the competition and integrates seamlessly with social media marketing efforts, too.
Video Marketing is a Favorite Consumable
Talk to experts in both traditional and video marketing, and they are likely to agree with one key statement: Video is being used and consumed like never before. As an example of this, just think about YouTube. It was not designed as a search engine, but rates as the second largest in the world; it is where consumers go after "Googling" something unsuccessfully or to find video content about a specific topic.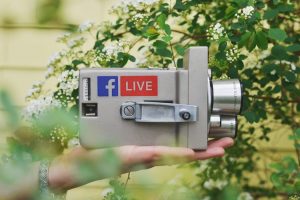 However, the video is also a key component of social media marketing. It takes a look at basic facts and figures to see that plainly. For instance, more than 80% of those using Twitter will view video content every day, and more than 90% of people who watch videos on any social channel will share it.
And, video marketing has become a fast favorite of marketing experts, with almost 90% admitting that it is a type of content used to reach almost any business goal.
What this means is quite plain: If your social media marketing does not include video marketing, it is not going to be as effective as you would like or require.
Social Media Marketing Amplified by Video
Take a moment to think about storytelling in your marketing efforts. Your goal in your marketing is to show you understand "buyer's pains" and have a solution. You then develop your story around that solution and present it to your target audiences. Now, imagine the power of storytelling using video rather than still images, graphics, and words.
And before we go a step further, you need to know that more than 60% of current social media marketing is comprised of video content. That means that the majority of the content (including that belonging to competitors) will already be enjoying the benefits of more powerful and effective storytelling than your non-video content.
So, how does your firm begin to make the most of this medium? It helps if you already have your story mapped out or have clearly defined unique selling points. Video is going to include visuals as well as music and words, but it can depict emotions and cue responses like nothing else.
Even more significant is the fact that video content can be informational, entertaining, and even curated from other sources, while always conveying the message you wish to send. And experts now agree that information of any kind is more readily remembered and recalled when it is presented in a visual and audible format, such as video.
There are also SEO benefits to videos, including the value of a video gallery on your site, tags and titles of videos, and more. When you are ready to begin leveraging the power of video content for your website or company, contact the team at Organically to discuss strategy, content production, and all of your digital marketing needs.
Source:
https://optinmonster.com/video-marketing-statistics-what-you-must-know/